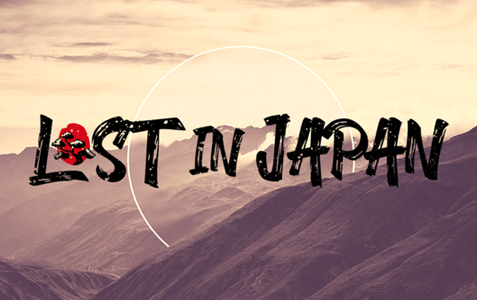 Ever find yourself suddenly in an exotic country, surrounded by wondrous sights, leaving you breathless with no idea how to find your way home?
No?
Neither has this band… However, this is not unlike the experience provided by the music of Lost In Japan.

Whether it be listening to the cathartic, introspective music on their debut EP Ghost and The Wolf or attending one of their captivating live shows, Lost In Japan offers an escape from monotonous trials of everyday life. Once lost in the magical world they offer, you won't ever want to leave.

Their music could best be described as powerful indie pop rock, drawing similarities to artists such as the Arkells and Tokyo Police Club (in more ways than the geography of their name). However, they're constantly pushing the limits to a point where it's difficult for them to be boxed into one genre.

Having been in existence for less than a year, Lost In Japan has already made tremendous strides in the industry. Recent months have brought them into the spotlight of the indie scene in which they've shared the stage with legendary bands such as Ivory Hours and Hollerado.

With lots of pride for their hometown, the band is grateful for the support they've received in return, recently having their single Animal featured in London Ontario's promo video for the 2019 JUNO Awards. After winning the Free 98.1fm Made In London contest, the Jim Beam Make History Talent Search and winning the honour to play their local New Years Bash at Victoria Park, this band has started 2018 on a high with no signs of slowing down.

The $6000 they won through the Made In London contest has helped them develop a full length album which is more than double the length of their last release. With the help of creative masterminds Moe Berg, Kyle Ashbourne and a heightened depth to their writing, this new music captures the high-energy essence of their live shows and features many thought provoking lyrics that they have become so well known for.

With the soon to be released single "Don't Wanna Let Go," coming out in the near future and a cross-Canada tour in the works, 2018 holds many reasons to stay in the loop with all that Lost In Japan has in store.
https://lostinjapanofficial.bandcamp.com/album/lost-in-japan